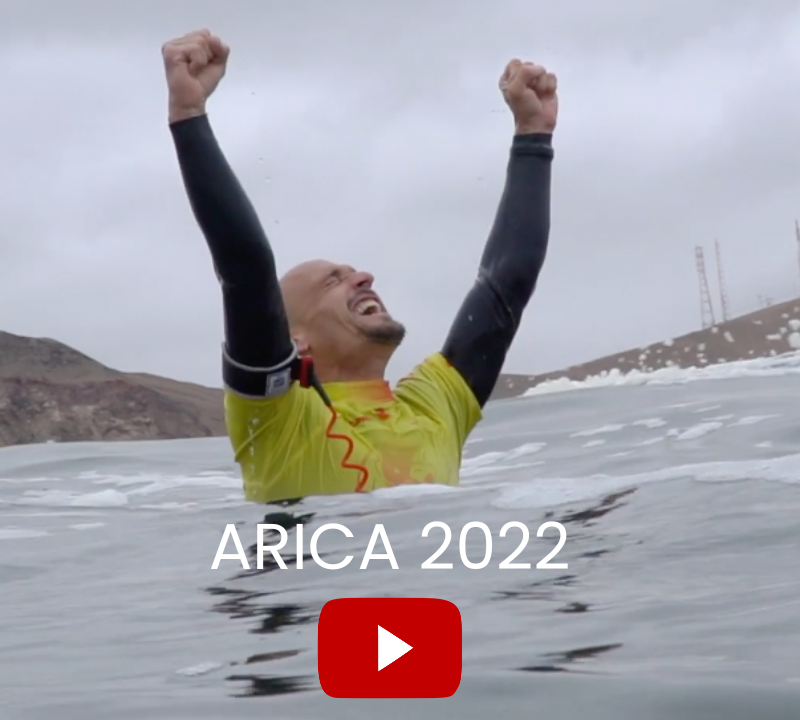 El Gringo, Flopos – Mayo 2022
For my come back on the World Tour in 2022, my first step is Arica (Chile). It all begins by a sort of a bliss coming down on El Gringo (Flopos), one of my favoutite wave on the Tour.
In insane conditions, with a huge physical effort to give, all high-leveld riders getting big scores and a big motivation are the elements of this unforgetable day .
I take advantage of every step of the contest to surf these powerful waves so inspiring for me.
Just have a look on this video that summarizes the sequence of the series and towards the unforgetable 20-point final.
This day was a special one, as I was back on the World Tour, I realized that when you are focused, when you ride  with your skill and your mind, repecting and defying  your opponents and the wave you are riding, you can go high.  Believe in you, work hard and do it.
See more pictures and storytelling about that big event,
CLICK HERE
Thanks to SNIPER Bodyboard – REEFLEX – JONSEN ISLAND – MUNDO SURF
Patrick Perez
Yerko Vasquez
Nicolas Diaz
Zudrone films
Fabian Rodafasu
Subscribe to my channel YOU TUBE TV