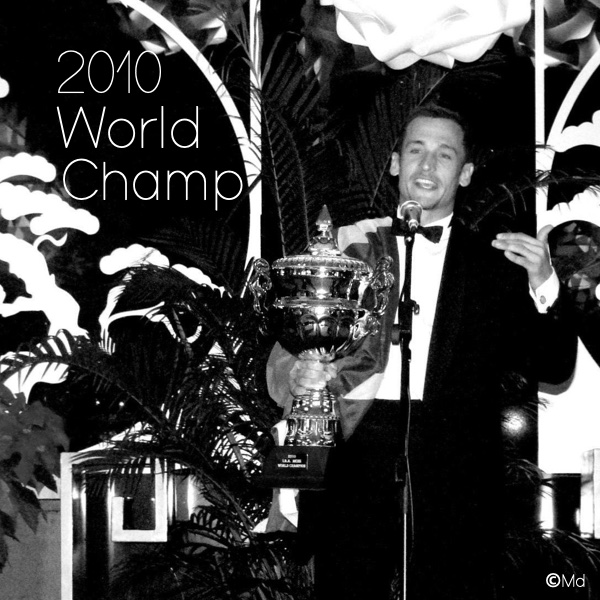 A splendid ceremony for the World Tour
In early December 2010, at the Tao Club in Las Palmas de Gran Canaria,  there is a very special event about happening.
Indeed, the IBA staff and the local producer of the event have organized a fantastic party. It is time to celebrate the 2010 IBA World Champions.
Isabela Sousa, Brazil is the 2010 IBA Women World Champion, she is an incredible rider with many titles and a big skill ont he waves.
El Confital, Gran Canaria (Spain) is the last step of the 2010 World Tour. The days before, all the professional riders have competed for this last step of the World Tour.
I am so proud to celebrate my this world title. For the first time in the history of professional bodyboarding an European rider his holding the World Trophy.
France is entering the legend and Reunion Island too !
I feel so proud and happy.
The cocktail and the dinner take place in a beautiful and perfectly decorated reception area. There are about one hundred guests. It is a sort of a dream.
Terry Mac Kenna opens the ceremony in a tonic and joyful speach.
My mother and my grandparents have come from France as well as Gilles and Béatrice, my uncle and aunt flying from Marrakech.
As a French ambassador, I decide to wear a tuxedo for this exceptionnal occasion. My grandpa brings me his dress shoes. My mother gives me my father's cufflinks made of gold and opaline. It is a rare moment, something new for me. I feel confortable and elegant but inside my mind and my soul, I feel moved and blissed.
Thanks to all people that make the moment unforgetable.
A big stand up for the IBA International Bodyboard Association
A big thanks to the Canarian organisers of this exceptional ceremony.
VIDEO  my 2010 year on the World Tour  in search of my title as a world champion : every contetst, my victories, my interviews and the ceremony. Video edited by FocusProd. Don't miss it.