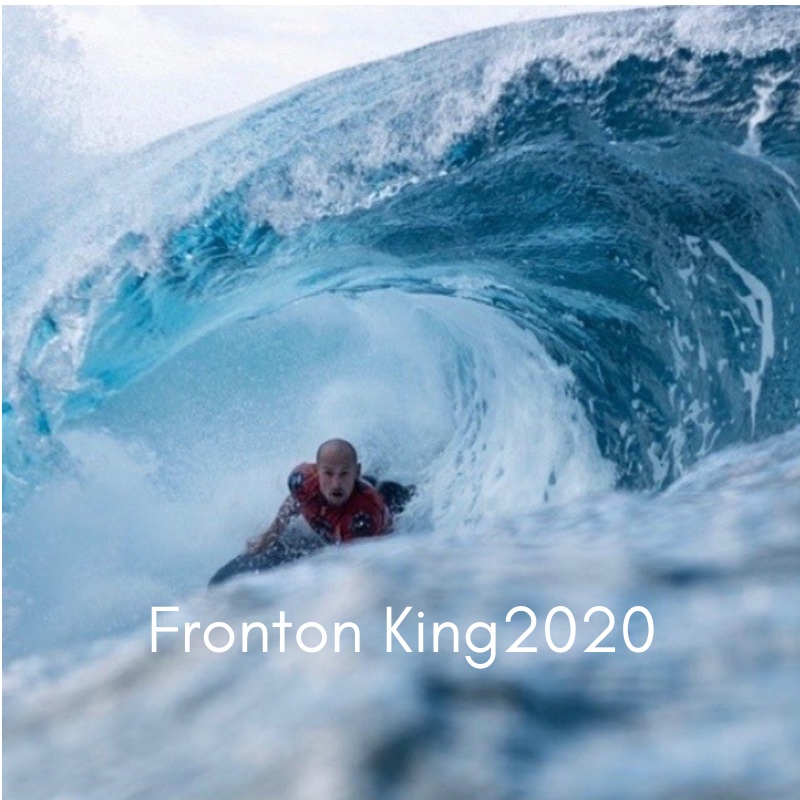 Galdar – Gran Canaria, October 2020
A big suspense for me until the end
This competition is quite different from all the others with the constraints of the Covid atmosphere.
This Fronton King competition is the only one of the 2020 IBC World Tour that has just taken over the reins of the World Tour.
The protocol is very strict, there is no public and you must wear a mask as soon as you get out of the water.
These are pretty special conditions for all of us. With the strict travel conditions, few international riders come as Pierre-Louis Costes, Maxime Castillo and a rider from Costa Rica.
Some Spanish riders are there with a majority of Canarian bodyboarders. These local riders really raise the level of the competition.
On the edge of the cliff, the site of the competition is empty, very secured, it's quite strange. No noisy crowd…
The competition is broadcast in live.
The wave conditions are quite good, with some lay-days to catch the best waves.
I lead my series with determination and I find myself in the final with Lionel Medina, a local rider.guys at his level in the Canary Islands.
Throughout the final, he shows maturity and concentration by surfing above average. He has a good strategy and he knows how to stay calm.
When the bell announces the end of the series, we are tied for the score : we have the global wave-points. Lionel having scored the best wave of the heat, I let him the first step on the podium
At the Fronton, I'm the man to shoot down, it raises the level of motivation of my opponents …
Some people are surprised that I'm happy for him but they don't really know me.
Of course, I am disappointed not to get the first place, with such a close score.
But Lionel is a young man who is come so far and he deserves to win this first place.
I react positively and realistically to his victory. I like to see new talnets comoing out and defying me.
I really that in 2021, the Fronton will once again receive the entire elite of the World and local BB.
With the exalted public, at the top of the cliff… and no more masks.