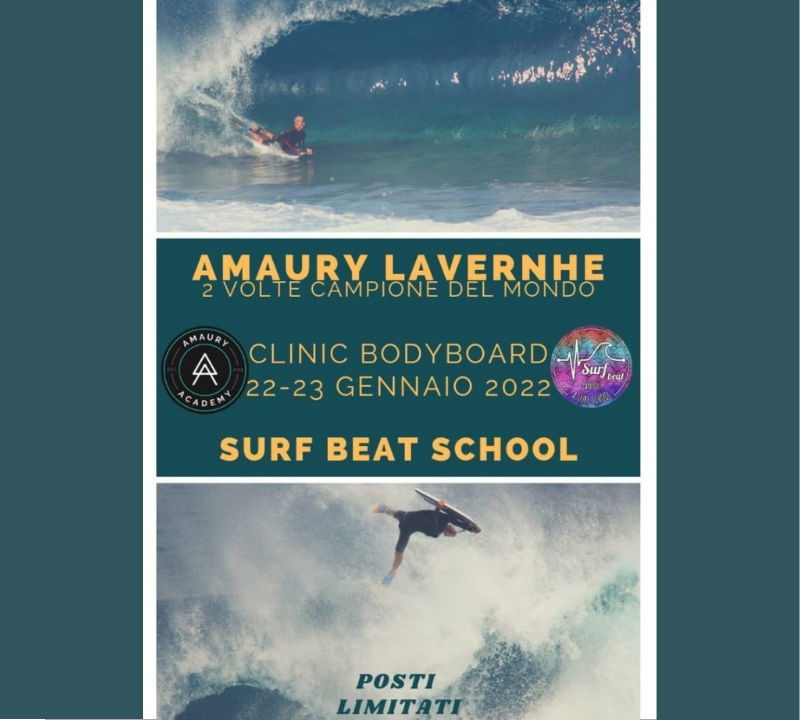 Surf Beat School – Nettuno 
A FIRST SUCCESS… TO BE CONTINUED
The local rider Genesio Ludovisi from the Surf Beat school organizes this bodyboarding training with Amaury Academy.
It was awesome to meet some of the local bodyboarding community and spend such a great day full of teaching.
We start the day with the technical part: installed on the beach with their board, I study with the riders the grip of the board,
the position of the elbow, the hand and the body on the board. This is fundamental
After, we have a two-hours session in the waves. Then we went to a place called Maxlab Fisiosport for functional training and video analysis.
It is an important step so that the riders can better understand the technical advice I gave during the day.
On the video, the riders can see their maneuvers and we can watch them precisely together for them to progress.
It's really interesting to share my knowledge and technique with bodyboarders of various ages who therefore set different goals.
The key is to adapt my speech so that everyone can understand the advice and adapt it to their level and purpose.
The next course in Italy with Surfbeat School will take place in June 2022, so hurry up and book your course as soon as possible!
Hope I can come back for a new Amaury Academy with this motivated team.
Thanks to Roberto capoccitti sports shots for the pictures ! @rcsportsshots
And congrats to the rider and coach Ludovisi GENESIO SurfBeatScholl in Anzio – Italy !!