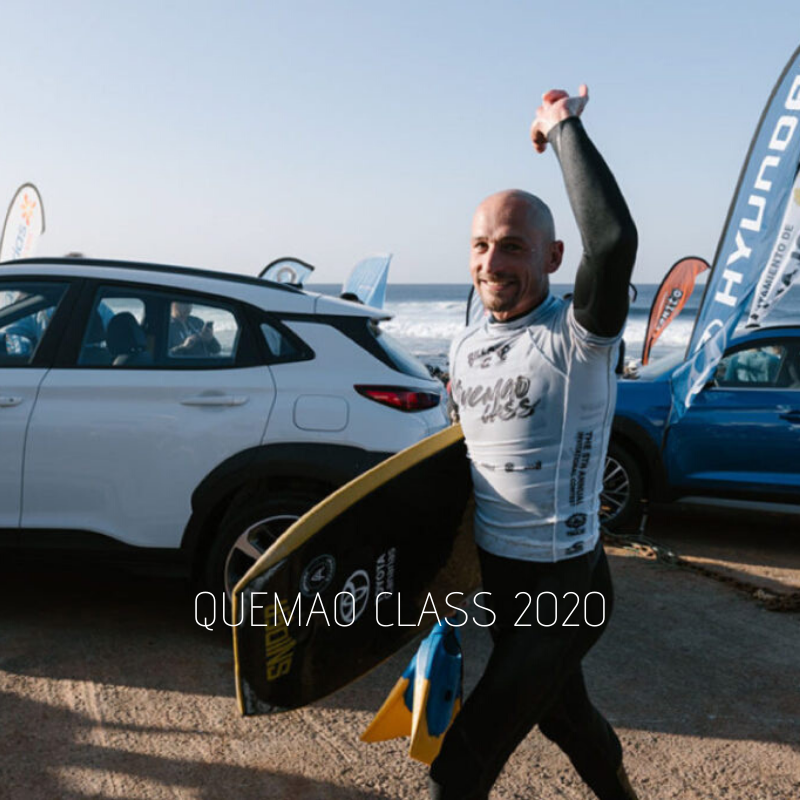 La Santa, Lanzarote – January 2020
Located in Lanzarote, the wave of La Santa is nicknamed the European Pipe Line.
It is a wave of rare perfection that needs very concrete conditions to be perfect.
This is why the waiting period sometimes lasts for several months.
For the 2019 edition, the waiting period lasted beyond December.
It is January 2020 that the comp is lauched in absolutely perfect condition
I just come back from Cape Verde where I have been with my family for the holidays and for an Amaury Academy.
International guests including PLC, Alex Uranga, Maxime Castillo, Ibrahim Iddouch and Antonio Cardoso are invited.
I'm the titleholder so I feel super motivated.
The tide plays a crucial role on the quality of the wave, so you have to calculate the series at the most fair, between surf and bodyboard.
As we are at the top level, each discipline wants to ride in the best conditions…
I am very proud to win the competition.
As 2020 has been a poor year with no World Tour, profesionnal riders need to compete and this event is like a breath of fresh air.
The Best Wave Trophy
The organizers decide to intersperse two sets of surf and two sets of bodyboarding alternately throughout the competition.
In all my heats, I have the chance to score high then I earn points. In 1/8th I score 17.97 pts (10 and 7.97).
In the semi-finals, 19.00 pts (10 and 9) and in the final, I win with 16.00 its (9.33 and 6.67).
I retain the title ahead of Aitor Ojeda (Canary), Alex Uranga (Euskadi) and Pierre-Louis Costes(FR).  I am proud to get the Quemao Class Best Wave Trophy as well.
Every year, it's amazing to see the growing crowd that invades the beach, the enthusiasm of the public and the mutual respect between riders, surf and bodyboard.
This is a rare opportunity that should come more often on others spots.
It is true that on this perfect wave, as on that of Pipe Line or Teahuppo, both bodyboarders and surfers have opportunities to surf at their best.
My prize liste at La Santa QUEMAO CLASS
2016  – QUEMAO CLASS CHAMPION  For my first participation, I won ahead of Moises Dorta, Alex Uranga and Salomon Moore.
2017 – QUEMAO CLASSS TOP 2  I finish 2nd behind Alvaro Padron, a Canarian bodyboarder.
2018  – QUEMAO CLASS CHAMPION   I regain the title by winning the final, ahead of Alvaro Padron, Ruyman Rey and Carlos Sainz.
2019 – NO EDITION   Due to poor conditions, the 2019 edition is reported in early 2020
2020 – QUEMAO CLASS CHAMPION  I keep my title by winning the final ahead of Aitor Ojeda (Canary),  Alex Uranga ( Euskadi) and Pierre-Louis Costes (France)