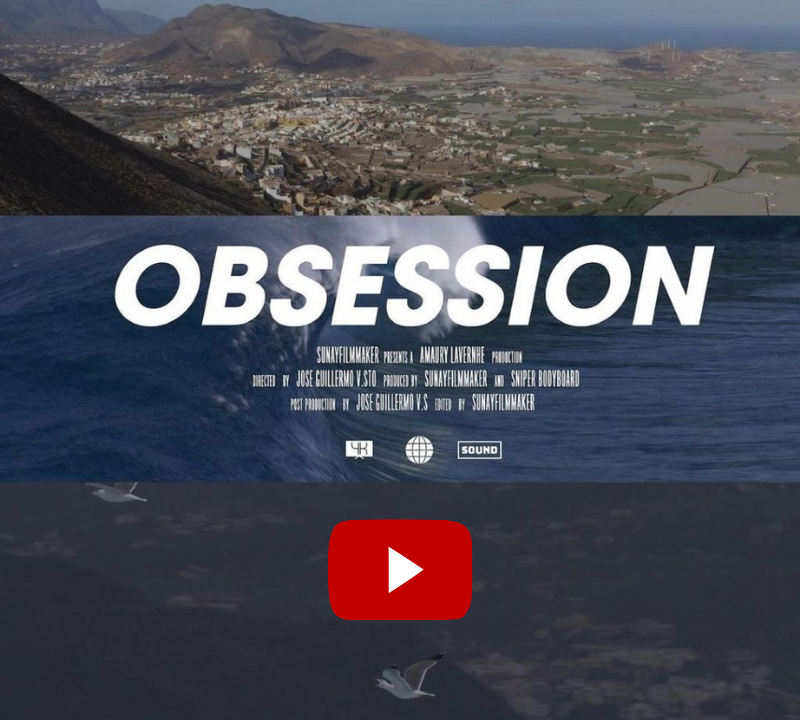 Gran Canaria, Galdar – 2021
Every morning, when I wake up I see by my window El Fronton, my neighbourg, at the bottom of the seascape.
I take the binoculars to see how the wave behave.
This incredible wave is one of the most dangerous spot in the World.
Some people would say it is my Obsession… I would probably agree.
But, it is a sane obsession that makes me stronger and aware,
that makes me realise the beauty of Mother nature.
If I want to be able to ride this wave at my best level, I must be at the best physical and mental level.
For this, I need a severe discipline. By having the most healthiest routine, I stay alert to watch the beast's awakening.
Enjoy this awesome clip that mixes amazing footages of riding and discover my daily training.
You can see that I am not exhausted in training. I am regular, competitive and I progress day after day.
Every time I ride these majestic and powerfull waves,
I realize how lucky I am to be here,
I celebrate the beauty of the ocean.
All my body and my senses are awakened.
Fimed and edited by Sunay Film Maker.
Supported by @bodyboardsniper @amauryacademy @mundo_surf
Duration 3min 28