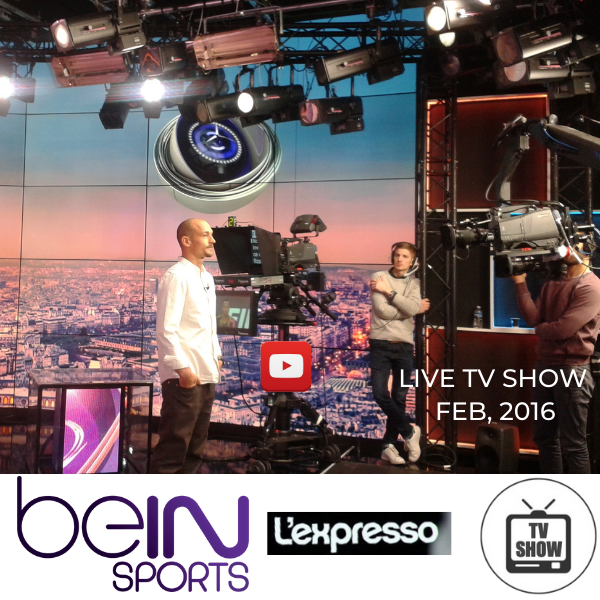 Paris, February 2016 –  BEIN Sport studios
Early in the morning, my agent and I arrive at Bein Sport, a national Sports TV channel.
I am the guest star of L'Expresso, the sports morning show hosted by Vanessa Le Moigne.
I am very happy to see that bodyboarding is in the spotlight,  Vanessa Le Moigne is a very professional and funny animator .
The live show is based on reporting about bodyboard, on personnal interviews and quizz with many personal questions.
There is also a sport challenge with a bar training session and a cooking show in live. Enjoy !
Thanks to the Expresso Team for this welcome.
See the pictures of the backstage and the stage.