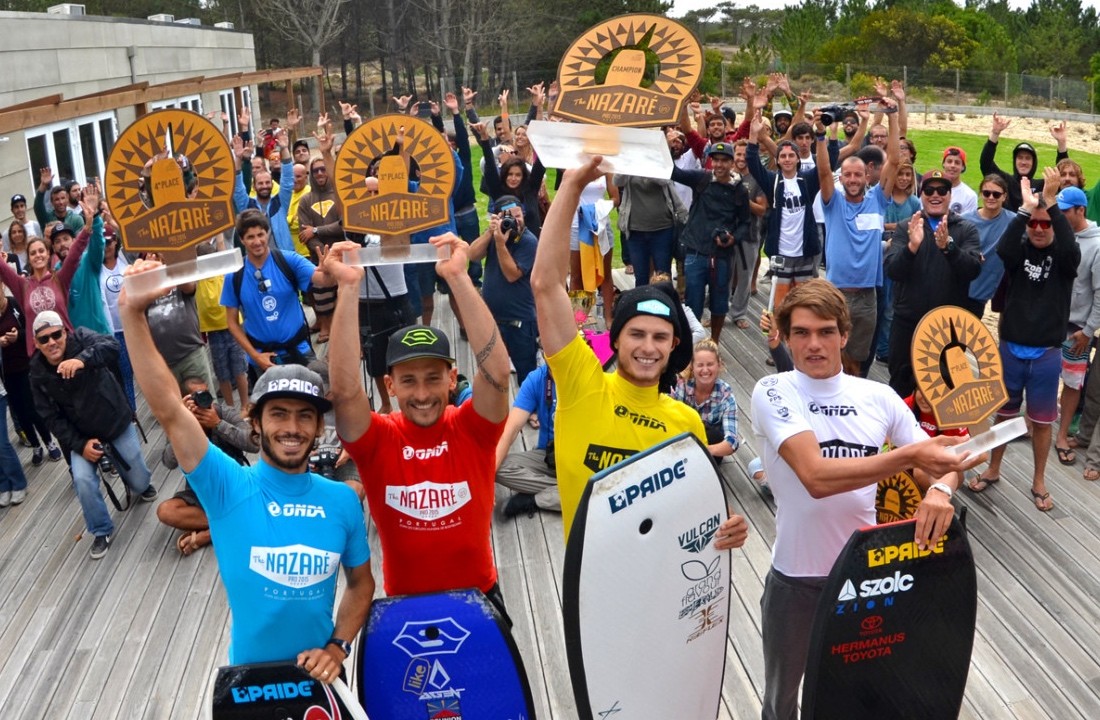 4 Oct – After Sintra, the Nazaré Pro allows me to improve my scores. For this new APB Step, the waves are not as good as expected, anyway the riders' level is very high and the situation asks for skill and mental.
On the final day, a sand storm changes the deal : no live scores, no webcam. The semis and the final will not be man on man, no more priority. We are four on each heat, with no visibility, no scores but a big motivation. The conditions are crazy. The heats are really grueling, I ride as much waves as possible. Quarter 1st. Semi 1st. The final is a big moment too. Jared Houston rips with a big invert, I know that I still need a big trick to overpass him. A second place would keep me on the top ranking. On the last seconds, Tristan Roberts scores and makes me third. OK, it is an incredible moment.
I think that no matter the surfing conditions, a contest is a contest and it always brings good sport actions, team work, emotions and exposure.

I have not competed in such conditions since a long time and it is actually awesome to change the rules for few heats, making it faster and stronger in terms of physical effort!
So excited for this World title race, something healthy and something that stays for ever in the history of our sport! I am more than ever engaged in the World title race with Jared Houston and Pierre-Louis Costes. It is my adrenaline for the end of the 2015 APB Tour.
Long life to the Nazaré Pro and thanks to the organizers for the job. Obrigado a todos !