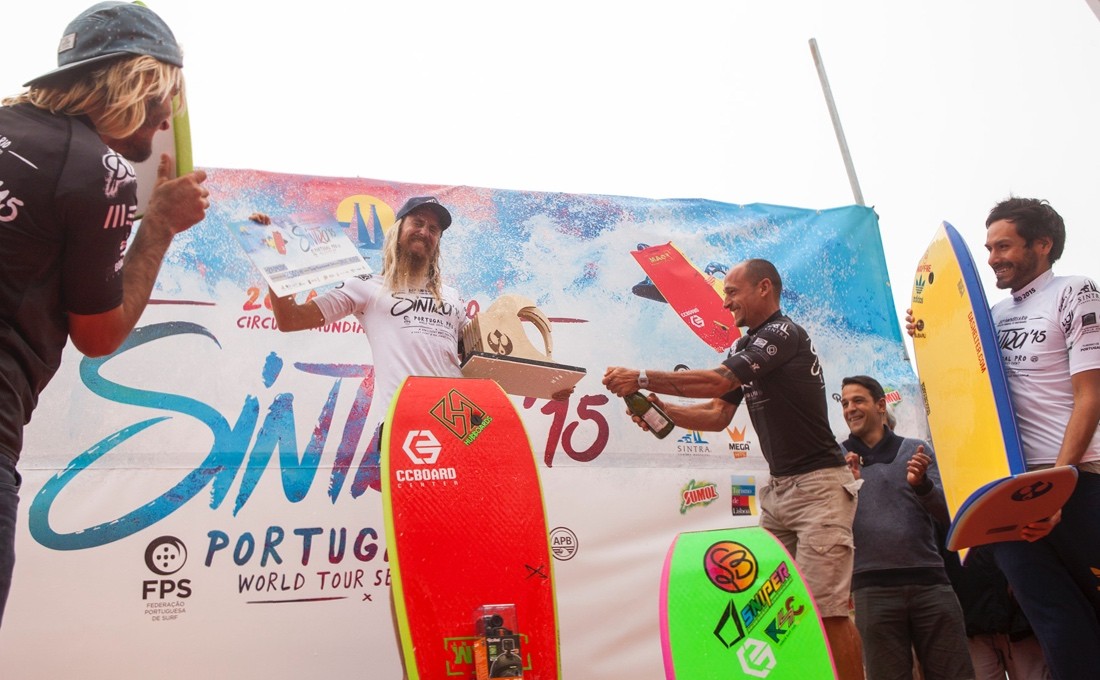 28 septembre 2015
In
Blog
The 2015 Sintra Pro is not an unforgettable comp for me, living two tough days in prone but that makes me even stronger and I am always learning something.
This week-end I have seen my friend Pierre-Louis winning this event and I get inspired to how he makes it and how happy he is. Idem for Dave Hubbard in Drop Knee even in light waves conditions, he did it and get with a new World Champ crown. Quite happy with my 3rd place in Drop knee. Still leader of the 2015 ranking I know that I have to do my best to keep ahead.
That's good to be fighting with motivated and talented guys following me.
Anyway, the atmosphere and the welcoming in Sintra is always at the top, and I will miss all my friends and local supporters. See you next year for more action and pleasure. I am now in Nazaré, for the next stop of the APB Tour,  focused and fixed up to do my best. Let's go ahead.