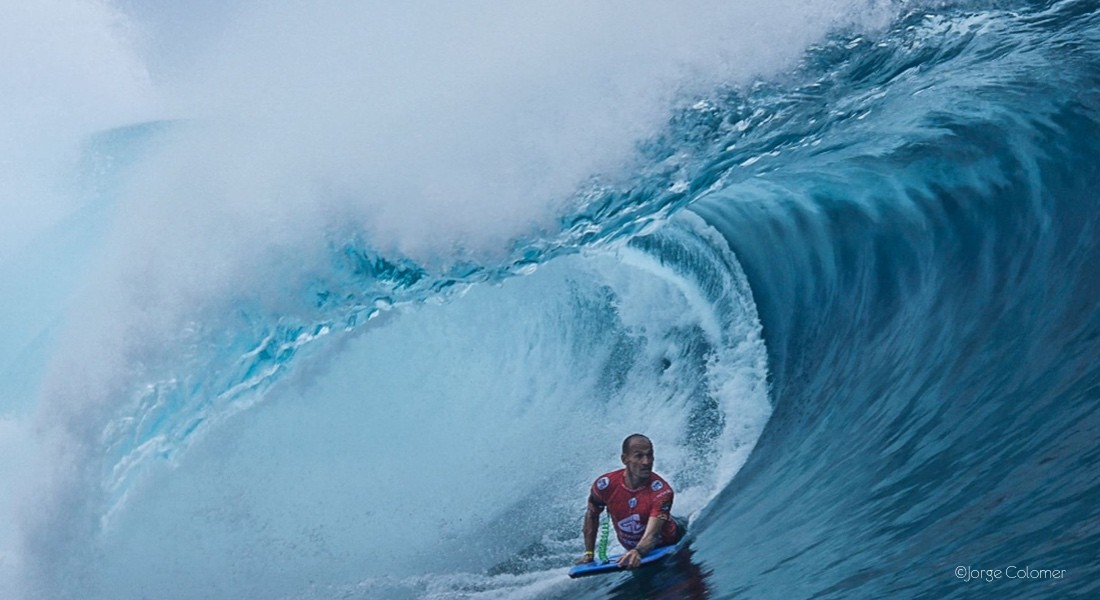 Bodyboard Teahupoo Tahiti Challenge – Trip news
I'm having a really good trip since I showed up in Tahiti. Before getting here, I didn't know where to stay during the comp. By chance my friend Haumanava (nicknamed Mana) invited me to stay with him and his family and to lend me a car. It was just the best thing that could have happen to me.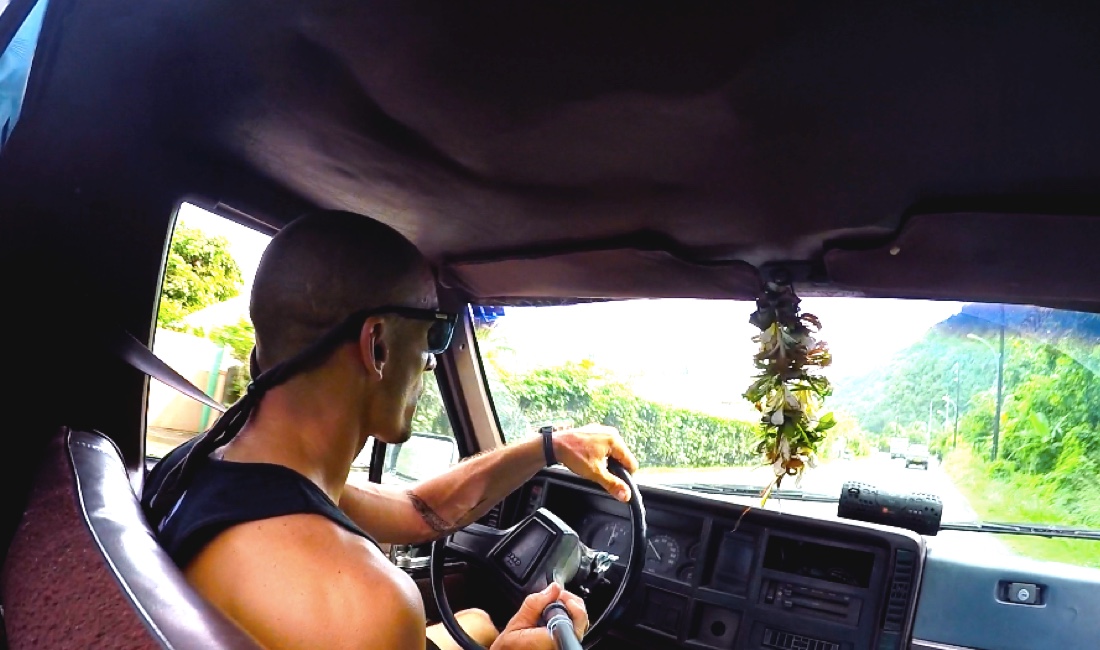 I first thought I could stay in Teahuppo with all the guys but I prefer to be in a quiet place. I am staying in Parara, half way between Papeete and Teahupoo. I can easily go surfing Panauia and Teahupoo. Mana picked me up from the airport with the traditional flower necklace and his family gave me a warm welcoming.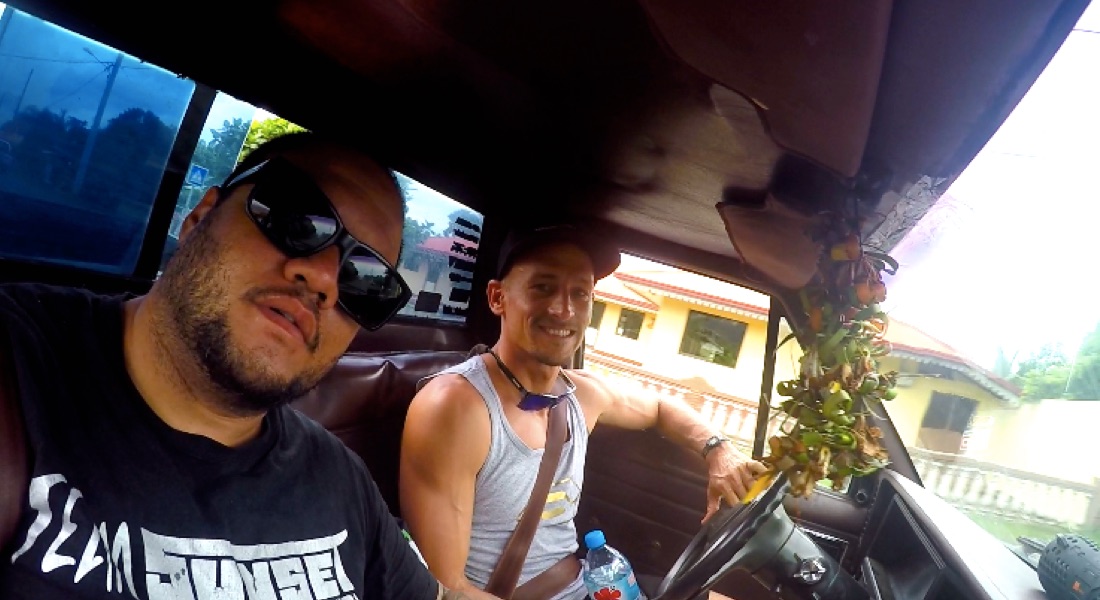 He lives there with his wife Vehi and their two daughters Hime and Haukea. I feel really good in their house, the atmospphere is really authentic. Mana and Vahi cook organic local food : fresh raw fish and breadfruit ( toasted, boiled, fried, creamy…), I eat like a king.
To mention the waves, I get some good surf at Taapuna and Sapunus, my best one was on the East coast, on a local spot with few riders and supposed to be sharky. We had a very good session with Mana and a little shark came to visit us, surfing in an extraordinary scenery: wild virgin mountains, waterfalls…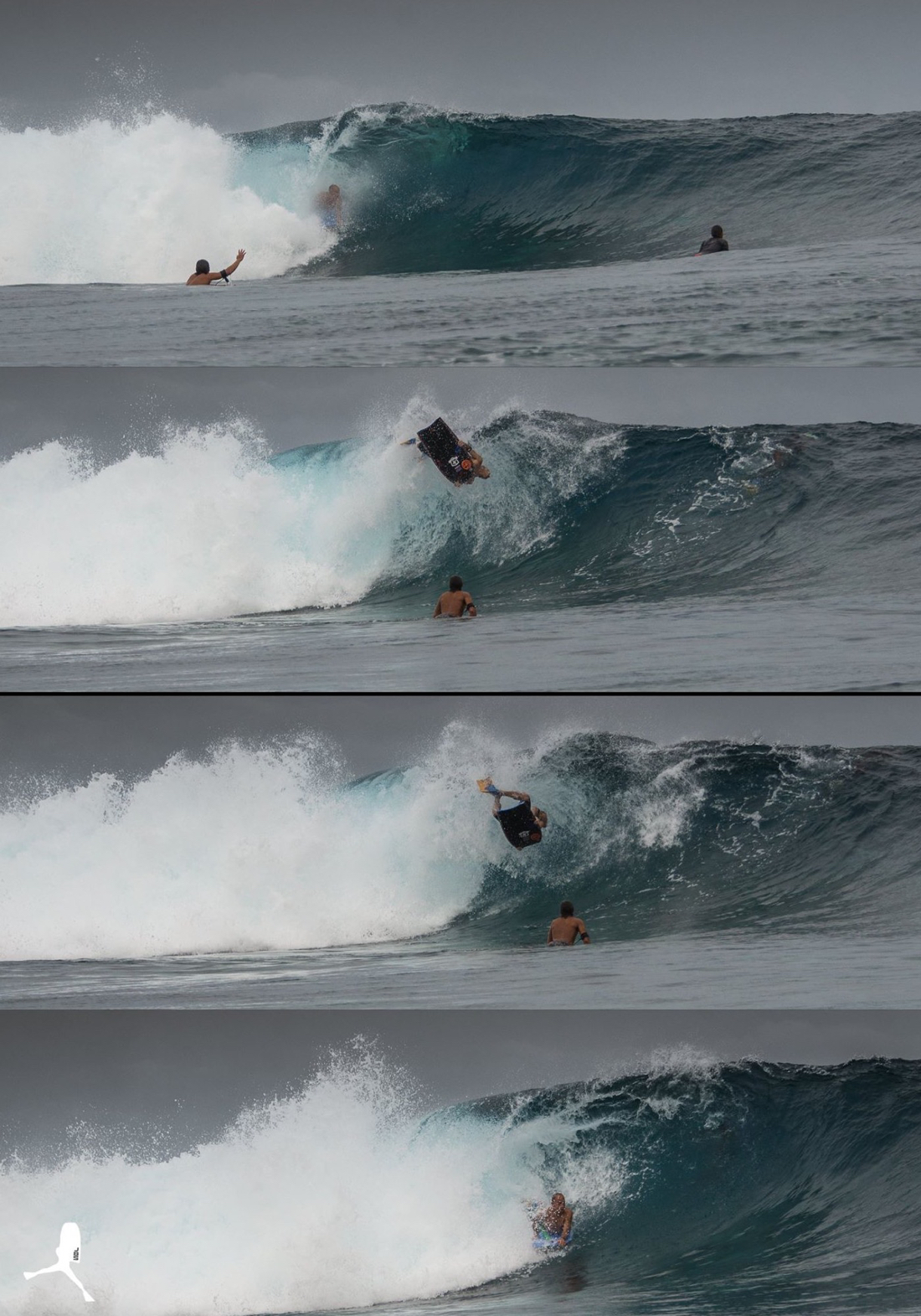 I have been in a good routine since I got here. I wake up at 5 a.m, I stretch and have breakfast and then I adapt myself according to the competition. I only surfed once since I finished first of my heat in round 1, I got to straight to round 3.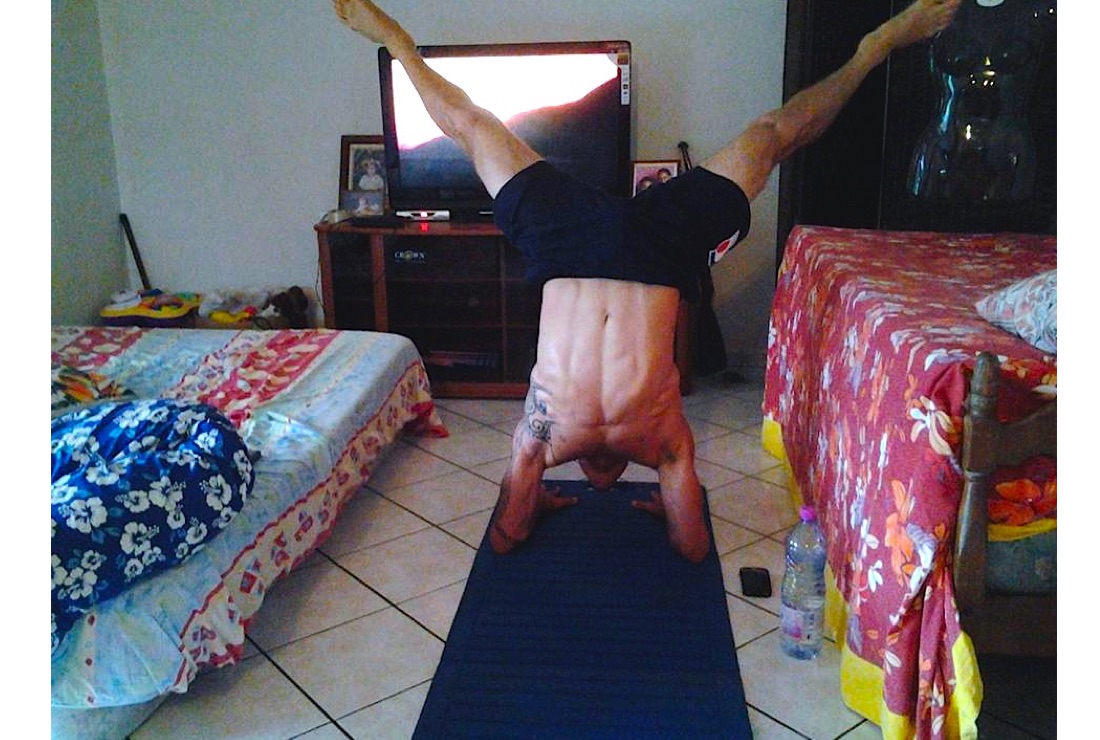 Yesterday round 3 got interrupted after heat 6 because of the weather and today the comp is off, the conditions are bad. This week end, I will surf and spend time with Mana who's off work. Let's see if the comp will start again. The organisation waits for better conditions. A good swell is coming for next Thursday… and the organisers keep an eye on it. The weather is rainy and the winds are quite unpredictable. Anyway, I keep focused with a big motivation and can't wait for my heat with the Australian Shaun Pyne.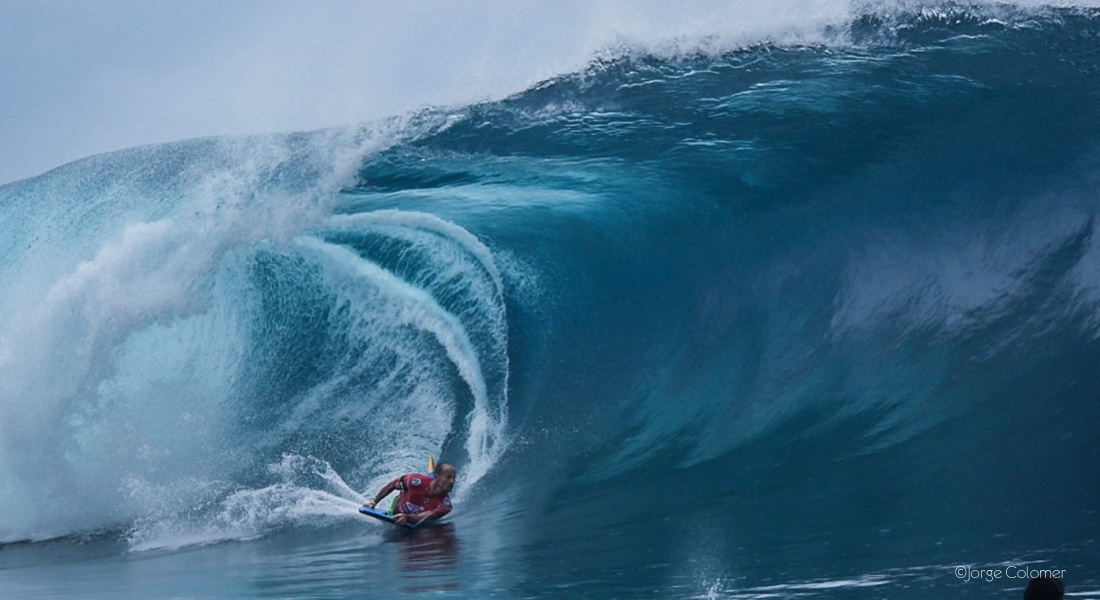 Follow us on APB Tour
Bodyboard Teahupoo Tahiti Challenge – Round 1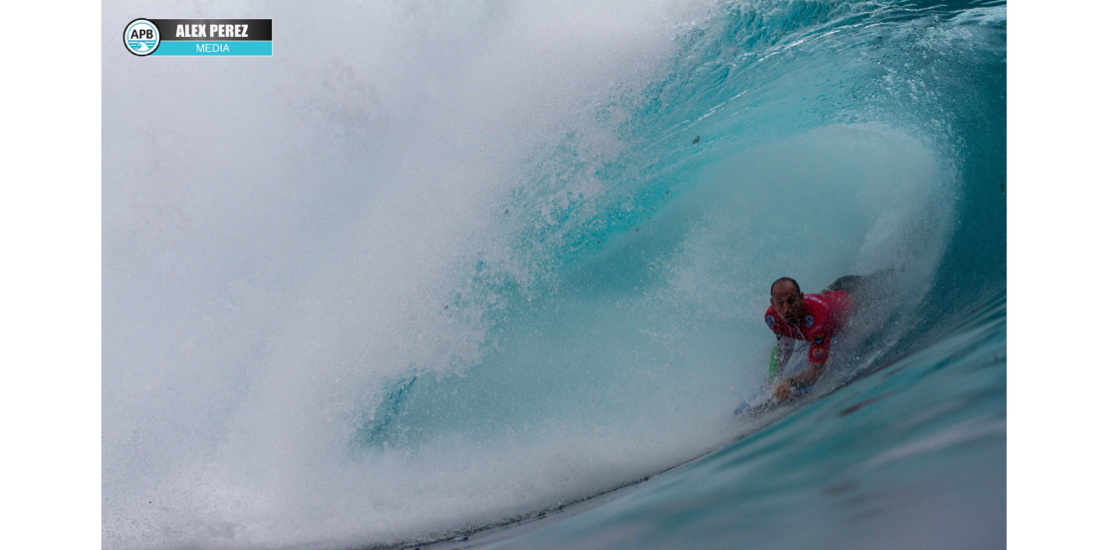 Good day for me in Teahupoo in good conditions for my heat with few waves but good ones. On the spot, the conditions have been changing all day long,  and at the and it was glassy and I could ride two good waves. It was a long waiting day for me as I was in the last heat.
The organisation is pretty good : a shuttle comes to pick the riders up every 25 min, and takes us to the spot. There are many people on the spot with the boats, the jetskis… You don't feel alone and the atmosphere is so different as other contests !
Teahupoo is a rare place to be. At the end of the road, you walk on a little bridge and cross a river, big mountains behind you, nice houses with green grass and you arrive on the beach. With the spot right away.
About the waves conditions, people have been too optimistic (as we say in Reunion Island « ils ont trop ralé le coeur ») expecting the legendary swell for the contest. Let's hope it will be just some good Teahupoo, with consistent and funny waves for everyone to ride at his best.
I am now in Round 3 on the last heat, that will let me time to look at the spot and try to define a good strategy.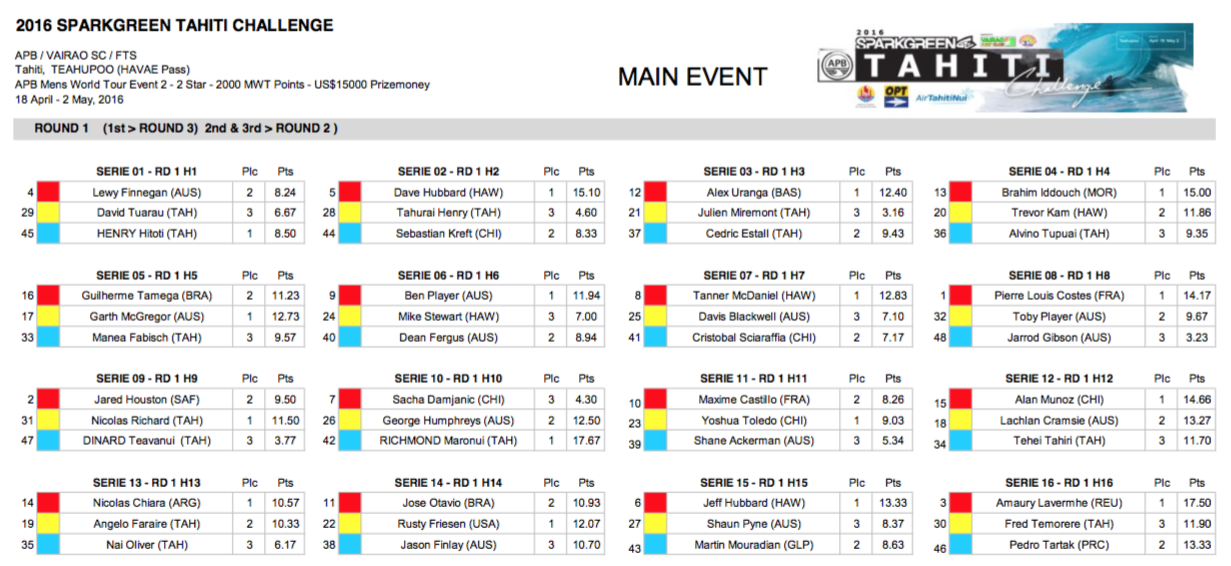 Thanks to all riders for their level and dedication, bravo for the organisation who cares of us and above all: thanks to you for your support from everywhere. I ride with you and for you. Let's ride and let's live ! See the live on APB Tour Live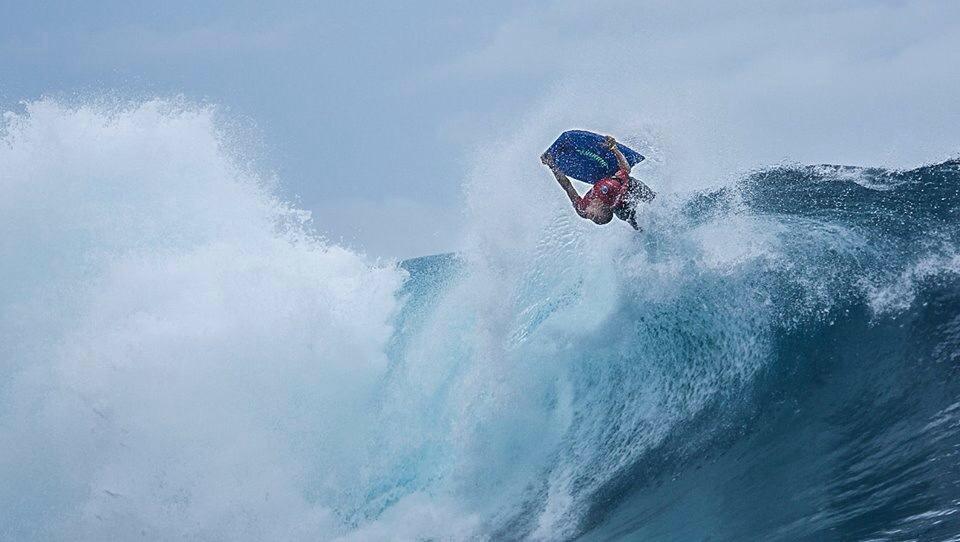 Bodyboard Teahupoo Tahiti Challenge – Ceremony
After 24 hours travelling around the earth, I am now in Tahiti for the SparkGreen Bodyboard Teahupoo Tahiti Challenge. The village community of Teahupoo opened its doors on Sunday with a ceremony with the local legend stories, traditional dancing and a warm welcome. It was a big moment full of emotion and respect.
I brought some sand with me to mix it with the sands of other countries and I am so proud to represent Reunion Island on this legendary wave.
The contest will commence on Monday morning at 8:00am 18th April with the trials event. The contest organisation does it utmost for security : one jetski for one rider will be in the water in case of emergency. Forecasts are showing a 3m swell predicted to hit the south shores of Tahiti in the next few days… After 12 years with no bodyboarding contest, Teahupoo welcomes us in a great shape offering us a big wave level. Let's ride, let's live !
See the live on APB Tour Live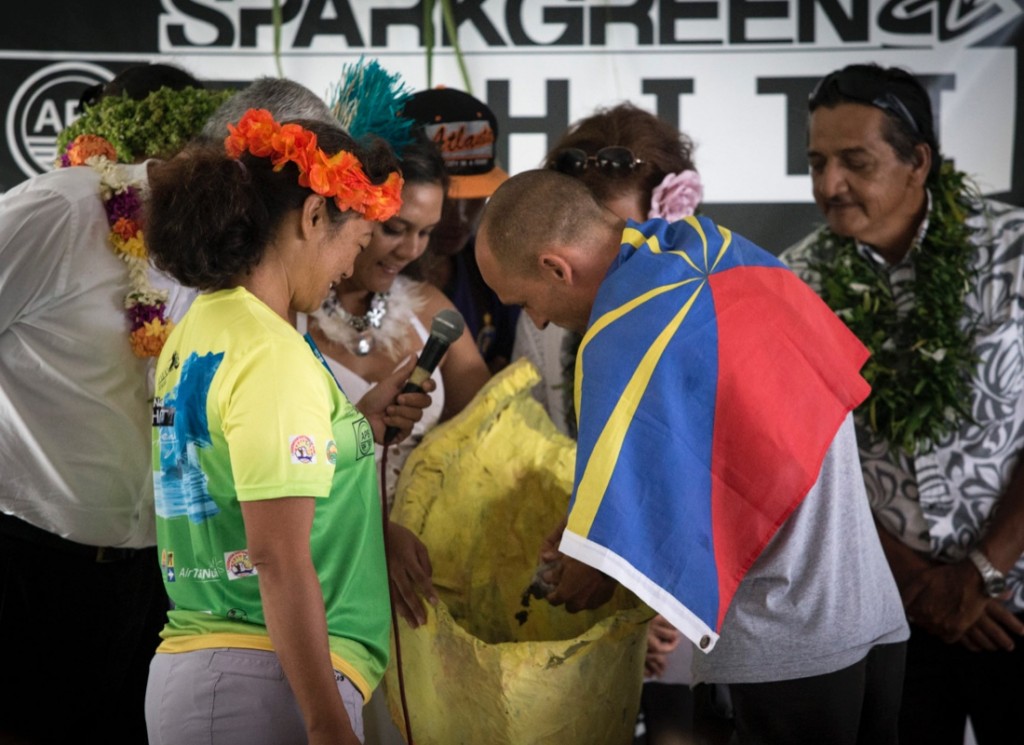 Bodyboard Teahuppo Tahiti Challenge – A big event
After 12 years, the APB putting Teahupoo stop back on the World Tour for the Spark Green Teahupoo Tahiti Challenge 2016 is one of the best news on the year ! The Tour was missing this dangerous mesmerising and downright scariest wave on the planet. I am really stoked and happy to compete on this amazing spot. For me it is the first contest on this reef break as in 2004 I was not on the professional tour.
The bodyboard was built for thick, heavy slabs with steep faces and Teahupoo provides just that. (Alex Leon)

The APB Spark Green Teahupoo Tahiti Challenge 2016 is on April 18 to May 2. A good swell is coming for the first days of the waiting period and I am really impatient to be there. Before that, I have to cross the planet from Galdar to Papeete via Paris : a long trip to come and to meet my Tahitian friends and APB Tour companions over there.
As a tribute to this insane spot, let me show you the video OSMOZ TAHITI shot in 2009 as I was in Tahiti for a surf trip. I was just playing and enjoying Teahuppo waves. Edited by Charly Chapelet and filmed by Tim McKenna. Extract from my DVD Osmoz (produced by SNIPER in 2010)