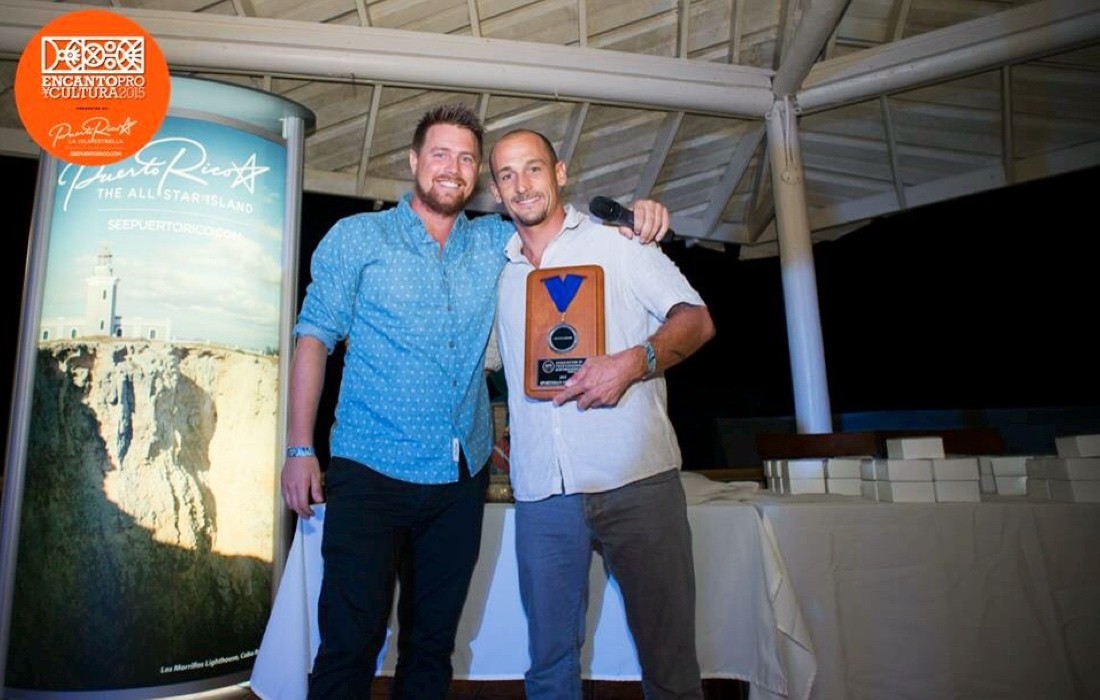 Sportsman of the Year
On the last Saturday  in Puerto Rico, we attend the official Awards ceremony where I receive the Award of Sportsman of the year. An amazing surprise and a great achievement in my career. We see David Barbosa from Brazil named  Rookie of the year and Mark Rossy from South Africa, best judge of the year. 
This is the end of the APB tour 2015 and I can´t wait to compete next year. The APB Board meeting takes place with new decisions for 2016 : the tour is going to be awesome with new contests, a new format of competition and hopefully new riders showing their skill.
This is our Tour and we have to be all together to see the APB growing. I know it is hard to  live from this sport anyway, it is really important to have a professional attitude. We need to work our exposure as professional sportsmen to show people how great is bodyboarding.
If one day we want to see our sports at the top of his game, we all need to be real athletes with our bodys, mind and spirit. It is a good way to fulfill one's life.
The social medias are really important to get exposure and today you can be famous without being a World champ or competing on the World Tour… But remember that  if you want to be a part of the bodyboarding history and make something that will stay for ever , the APB World Tour is waiting for you.
I think that we should take advantage of our situation. Today there is not to much money injected in bodyboarding and that  makes our  community : a friendly and healthy community with great people and amazing athletes pushing each other to be better in the water and on the ground.
As we know each other, we can talk, we can decide in which direction we want to  lead our sport and what we want to share with the future generations.