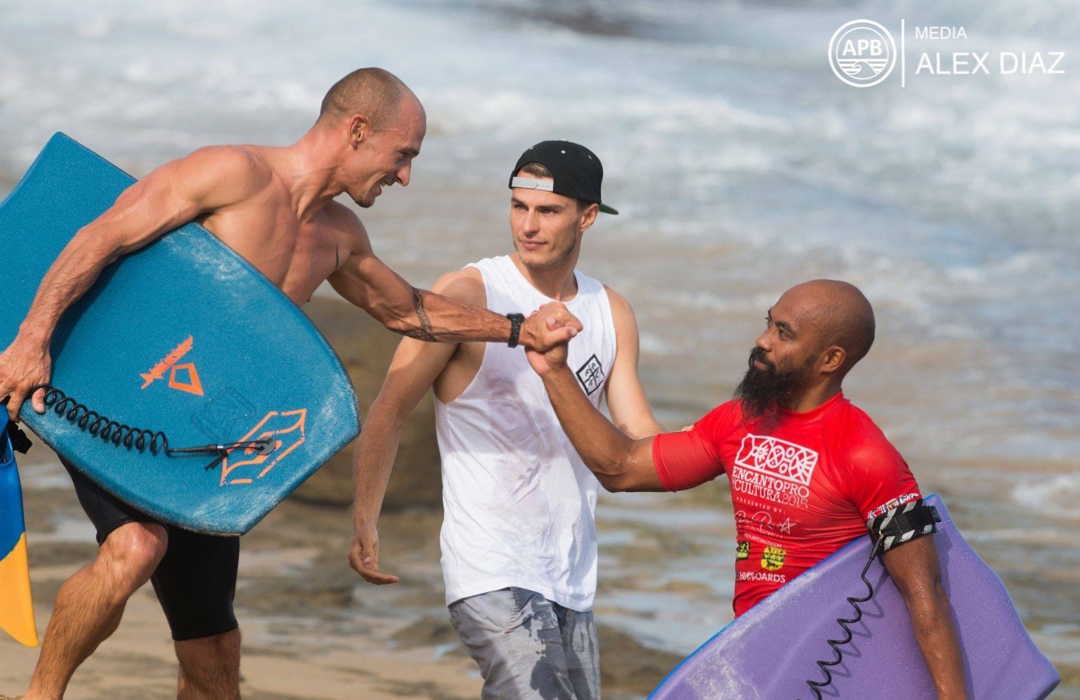 EPIC PUERTO RICO
Puerto Rico is such a nice place to go, a tropical paradise with a good bodyboarding community and this last APB contest  is an amazing and professional event with so many promos, meeting in schools and exposure for the sport : that is exactly what bodyboarding needs today! The organisation is really good and we are lucky to get some fun waves.
Me and my family are staying at Jony´s – Jonathan Perez- the official dealer of SNIPER in Puerto Rico (perezdelcarril@gmail.com), I spend the first week really focused for the contest, training everyday and trying to have the healthiest routine possible.
I am actually really exited to compete for this title, a new goal in my career and a great battle between Jared, PLC and myself.
On the final day, the scenario is pretty crazy with Jared loosing on the first round against Jeff , then he has to wait and see how we go in our heats.
To find Jacob on my way is pretty stressful as I know his potential. He is not the angriest competitor but he is a really consistent rider specially on these rights. I know that any good waves he will find will be a good score.
Until 5 minutes before the end I think that I have it and Jacod finds this good invert and then he just needs a really low score to beat me. Everything changes in a couple of seconds and that is. The world title escapes…But this is sport and specially in bodyboarding with Mother nature playing in the field.
High level sport is really an unpredictable human adventure. I am upset and disappointed to loose after being so close to the victory but I have to learn from my mistakes, keep focused for the future and be always fair play and humble to get better.
Pierre Louis gives us an awesome show until the last second, it is just amazing to watch and I realize how much I still have to work technically in this kind of waves. Jeff rides very well all the way to the final and I can feel how relax he feel while surfing, he has no pressure at all. After pushing Jared out of the contest earlier Jeff offers him the title winning the event. To see Jared winning his first title in the island where he is living now, with his wife and daughter is just fabulous and that inspires me a lot !
After the contest ends, we have five days to relax. The waves are average so, Malennhy, Oliver and I have good time with friends and we discover this incredible island. And I keep my mind out of bodyboarding for few days before coming back home in Canary island. Thanks again to Jony for his fantastic welcome!
See the Puerto Rico Gallery