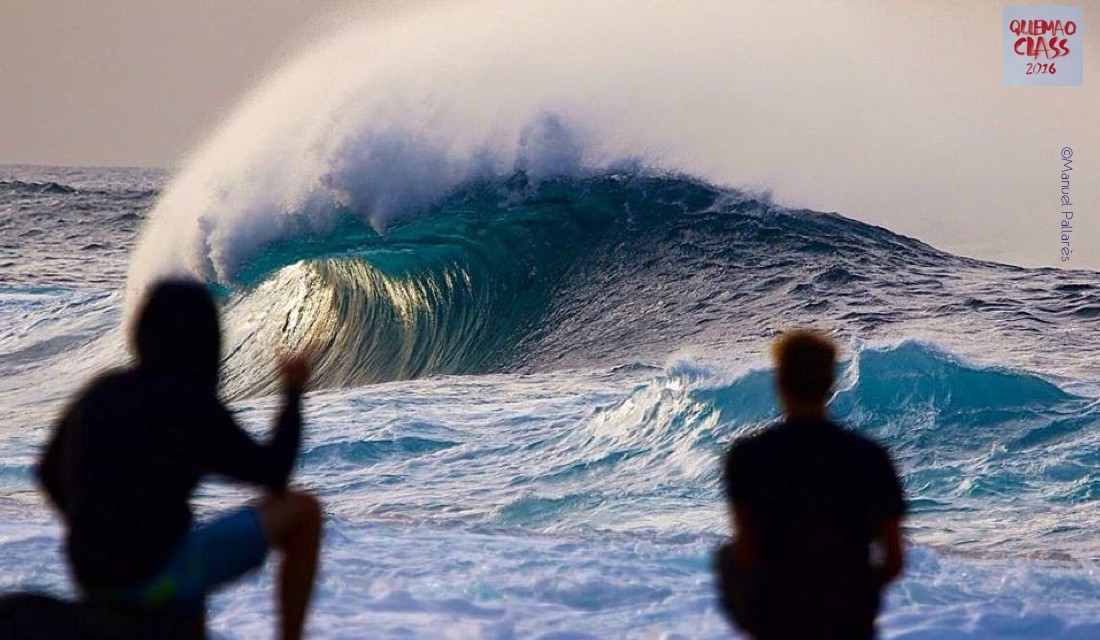 Winner Quemao Class 2016
The Quemao Class is an invitational contest happening in Lanzarote island (Canarias) taking place in La Santa on the famous spot El Quemao in early January 2016. This contest is a tribute to David Infante « El Fula » who died some years ago as he was surfing there. On this event both surfers and bodyboarders compete on the same wave, on the same contest with two draws: one for surf and the other for boogie.
It is an honour for me to be invited in this very special competition, on this incredible wave that pumps big when the swell is on. Alex Uranga ( Sniper team rider) and I are invited to join the Canarian local elite of strong and dareful riders. The contest takes place in very good conditions, as the winter swell offers good opportunities.
Sharing the spot with surfers in alternating rounds is something rare that creates a special atmosphere between the two communities.
I am happy and proud to be the winner of  the 2016 Quemao Class edition : all the riders are so dedicated and the level is really impressive !
Thanks and congrats to Alex Uranga, Salomon Moore and Moises Dorta for fighting all together in the final heat. A personal award for Willian Lujan, a young Sniper rider from Galdar, who reaches the semi-finals among experimented riders in strong waves. And a patriotic congratulation to Dimitri Ouvré, a French overseas rider who wins the contest in Surf category. Canary islands archipelago offers so many places for good riding sessions…
So happy be to be accepted and welcomed by the Canarian crew.
See pictures in my Gallery.
Enjoy the Quemao Class Final Day video and
the Quemao Go Pro Highlights  filmed in the water with our Go Pro and by Seamus Makim and Ehedey Ginory ( water cameras)